Gist
The Experience Of Taribo West Should Teach All Pastors To Stay Away From Prophecies About Election
Who doesn't know Taribo West?the former Nigerian Footballer who became a pastor,he is currently trending in the media space once again and it is connected to his prophecies concerning the United States general elections.
Pastor Taribo who hails from River state and happens to be the general overseer of Shelter in the storm miracle church of all nations had prophesied prior to the elections that Donald Trump will win by a very tight margin,the elections were held on November 3rd and from all indications,it seems Joe Biden is already coasting to victory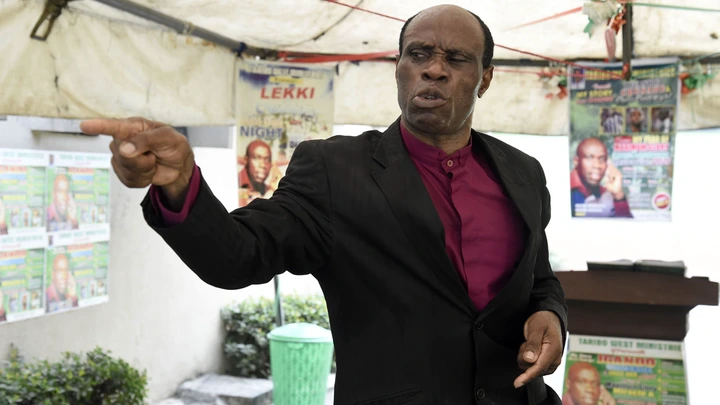 The video which is already circulated and trending on almost every pages on social media saw Pastor Taribo West telling his congregation that he predicted that Godwin Obaseki will win the Edo state elections and it came to pass, he also talked about how he predicted that Akeredolu will win the Ondo state elections,yet nobody talked about it because he did not make a formal video of his prophecies to post on social media.
Now from the look of things, he invited a video crew personally whom he asked to spread the message to every corner of the country that Donald Trump is going to win.
But it seems like a wrong move,because from the look of things Trump is not retaining his seat,he must be regretting his actions now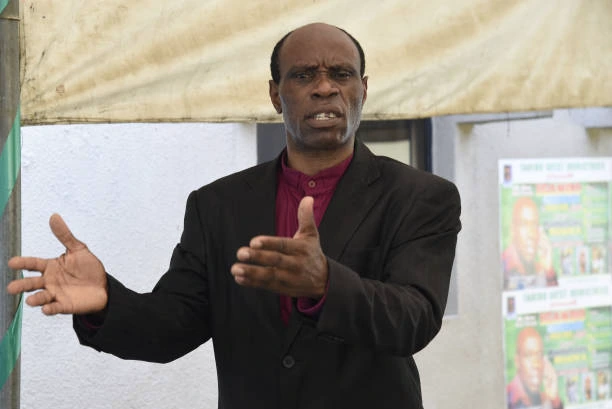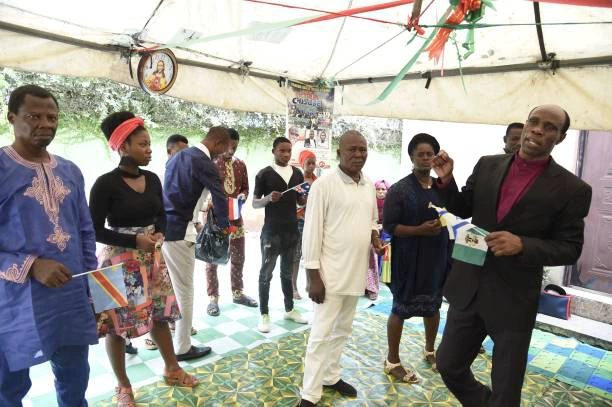 Initially when he made the prophecies,Nigerians did not take him too seriously because they were not sure of the result of the elections at the time,but the current result they are seeing meant they have to dig up the video to make a ridicule of the pastor,Taribo West must be feeling really bad now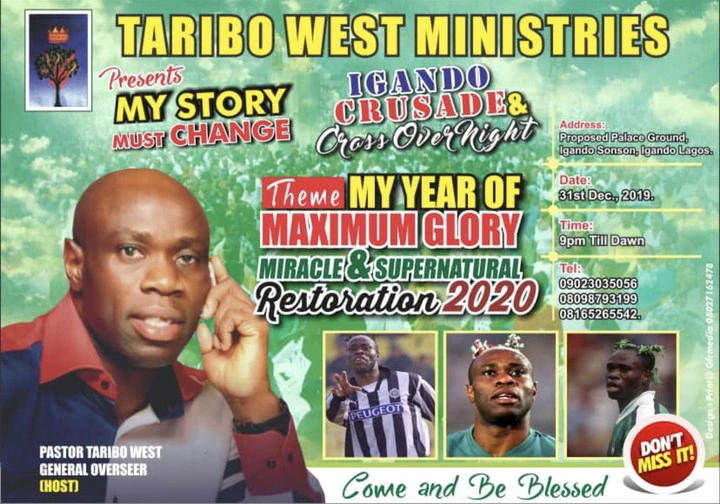 The experience of this man of God should put pastors in their place,it is not a wrong idea to inform the public or forewarn them of happenings in the future,but our pastors should learn to stay away from political prophecies,human tendencies and manipulations might make someone who is not supposed to win to end up winning the elections,with rigging and other forms of electoral malpractice being witnessed all over the world.
It will be wrong for a pastor to predict result of elections,there are other things to talk about,the backlash that Taribo West is currently receiving on social media will serve as a deterrent to other pastors who just wake up one morning to say they saw this or that,checkout some of the reactions of Nigerians below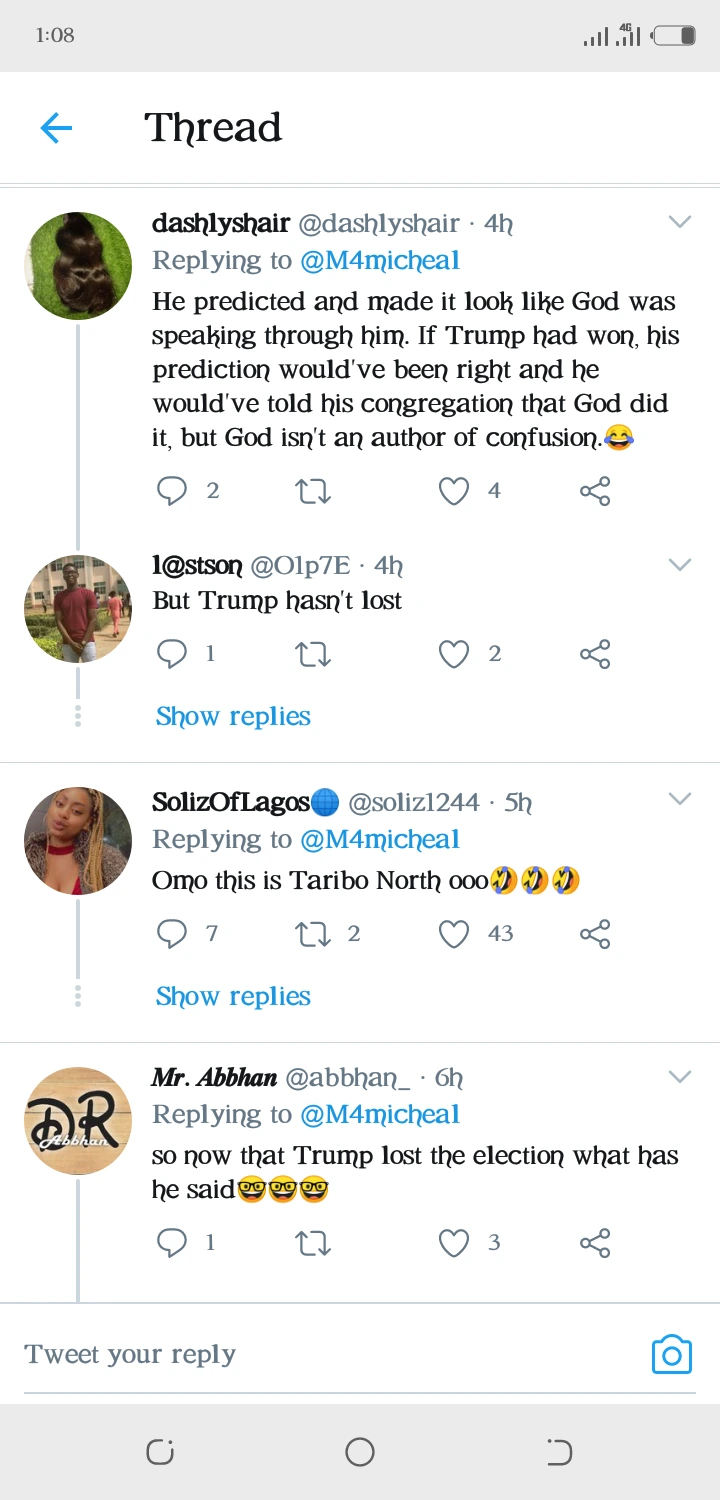 Trust Nigerians to come out with hilarious quotes,one user pointed out that "This is no longer Taribo West o,na Taribo North be this oo'one comment that really got me is this "He predicted it and made it look like God was speaking through him,if he had won,he would have said it Is God that did it,but God is not an agent of confusion"checkout more reactions below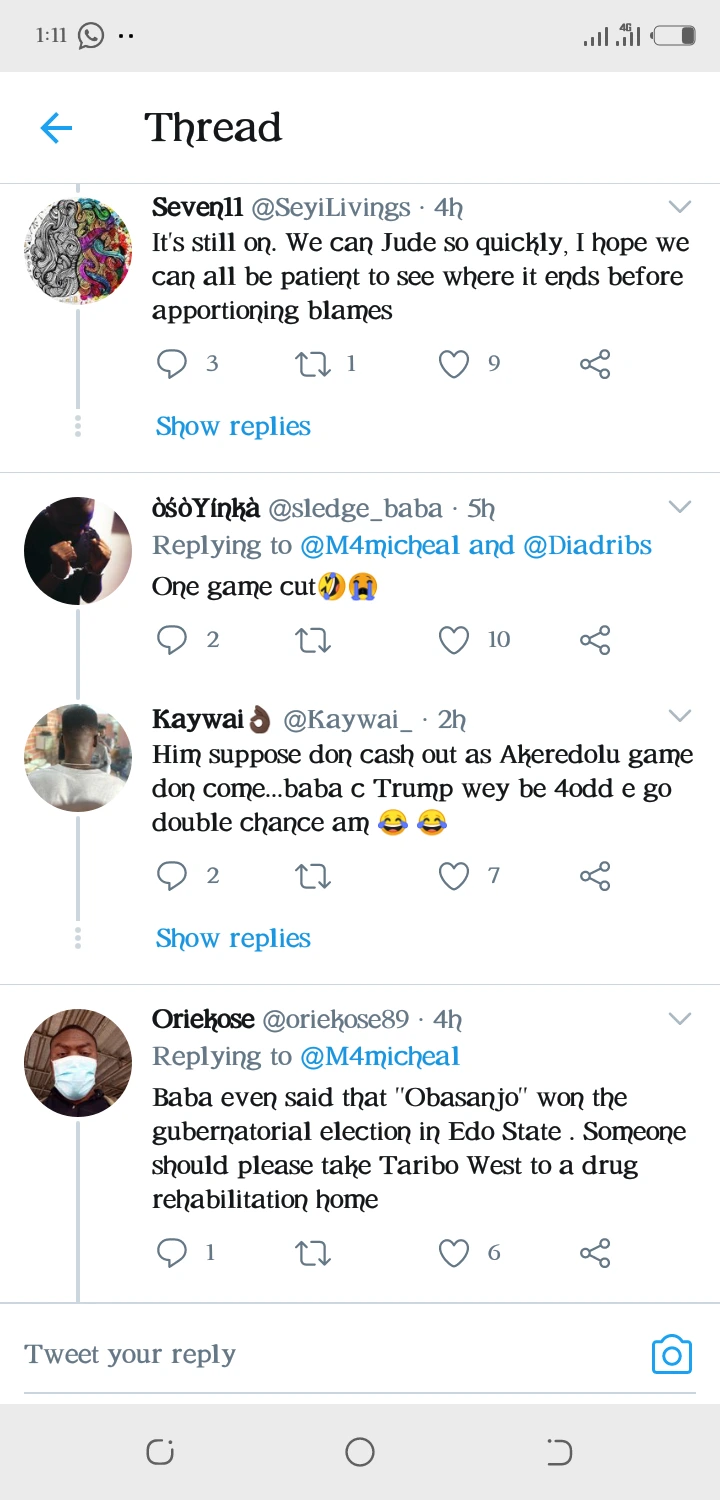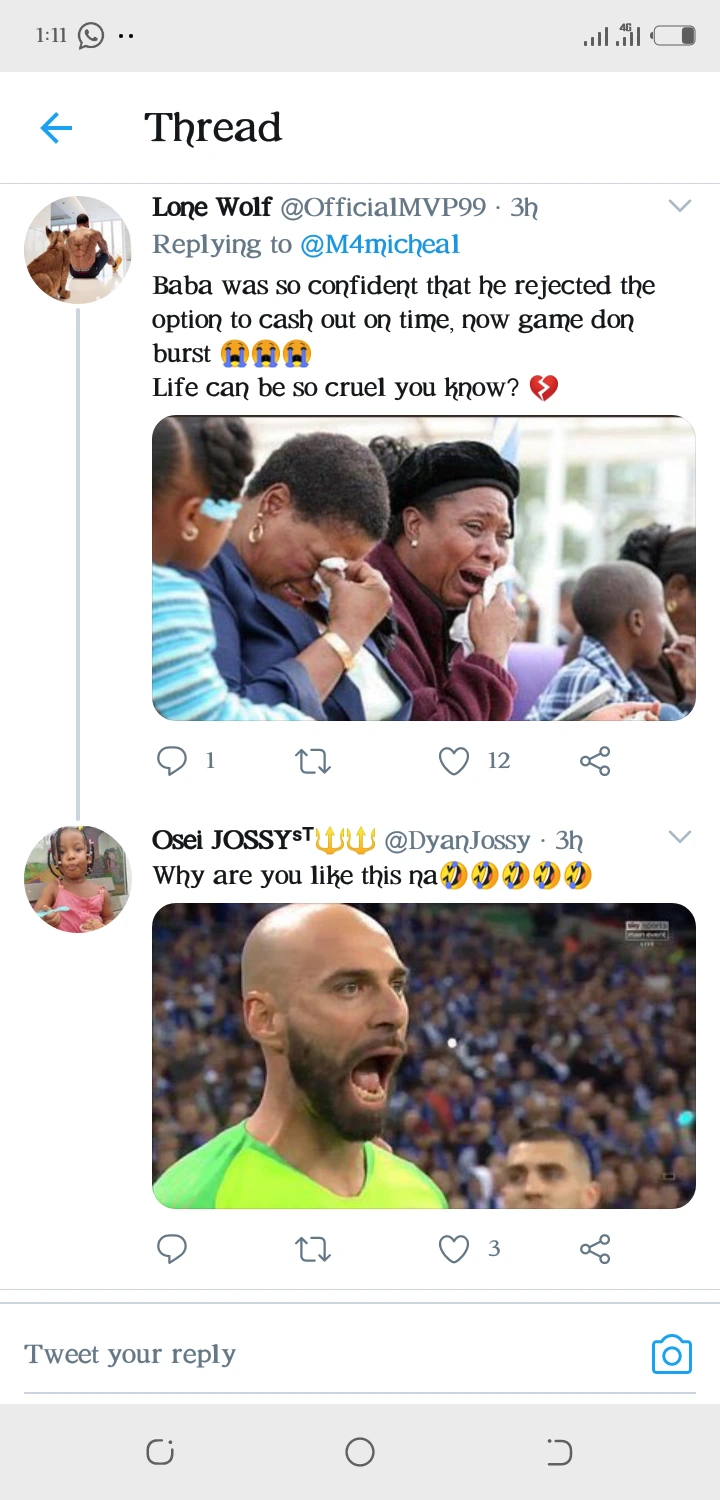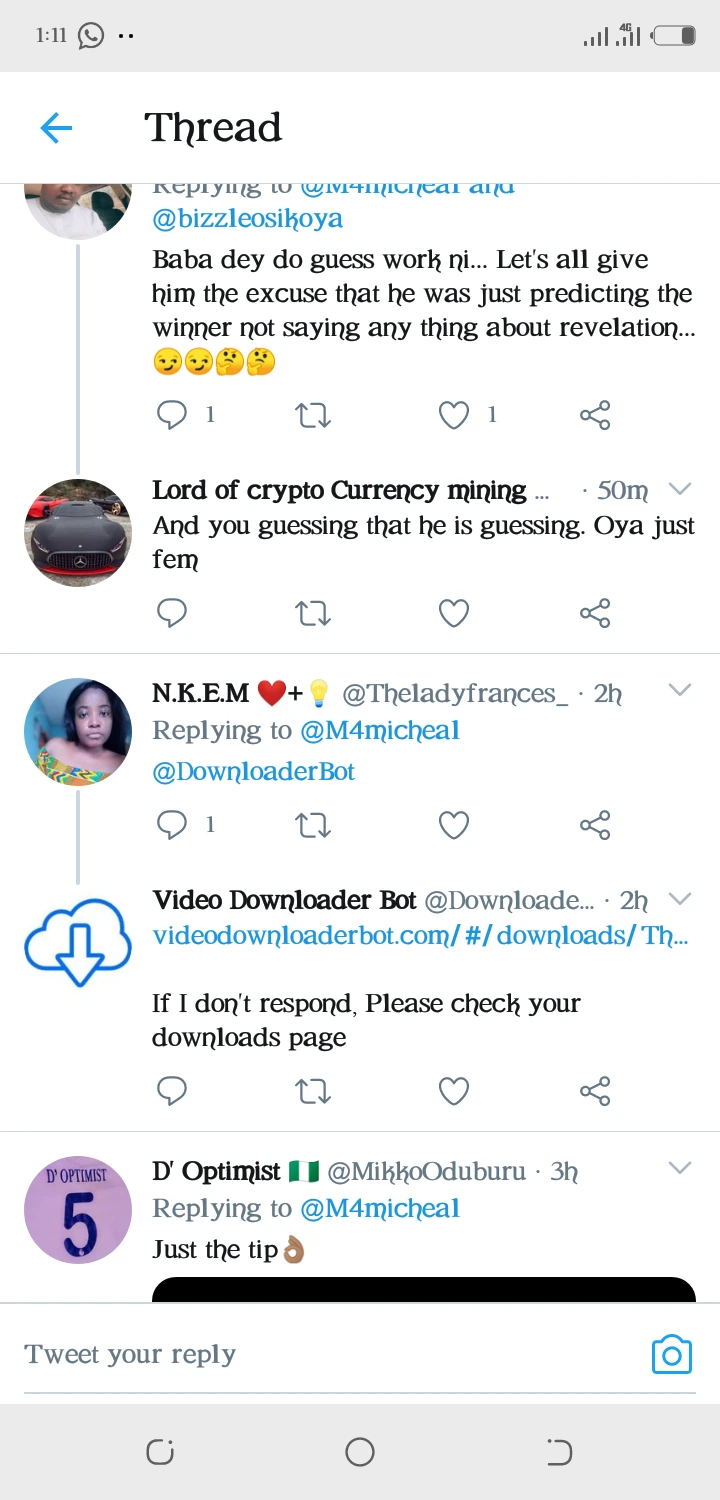 Although it is not over yet,maybe we are still passing judgement too early,the happenings in the next days to come may prove him right,but he should hide his face for the now