GENERAL
Not All Friends Are Friends, See This Story Of How Thomas Sankara Was Murdered By His Best Friend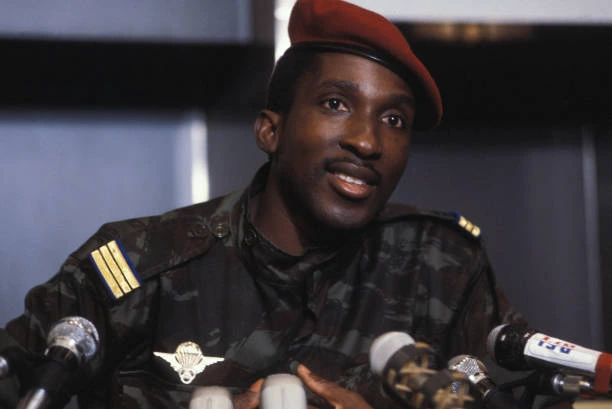 You can kill a revolutionist,but more and more revolutionist will arise,you can't kill the truth always — Thomas Sankara
Thomas Sankara is a household name across Africa because of what he stood for,he practiced fair play and equity for all, Sankara was born on December 21st 1949 and died on 15th October 1987 living a short life of 38 years, what is even more painful is the fact that he was killed by someone who was supposed to be protecting him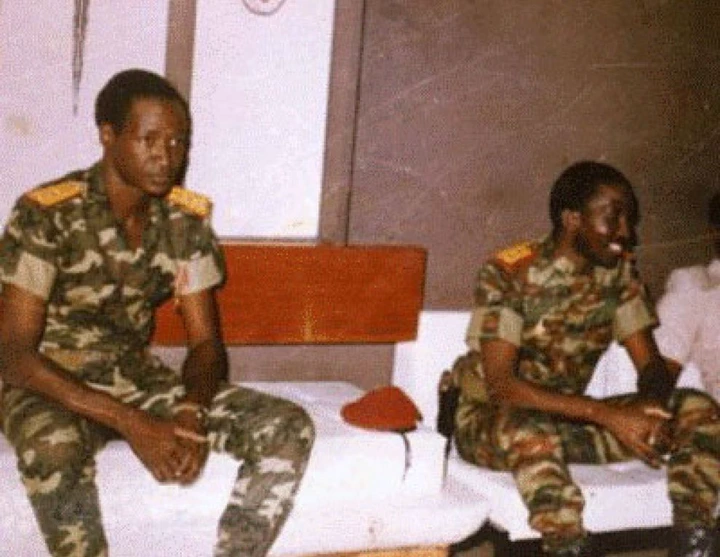 Sankara(r) Compaore(l)
Ever heard of the word "Right hand man"?, that is the perfect phrase to describe who Blaise Compaore is to Thomas Sankara,back in the days of their time together in military school,both of them have remained very good friends,even if the highest vision seer in the land had told Thomas Sankara that his best friend will kill him,he wouldn't have believed him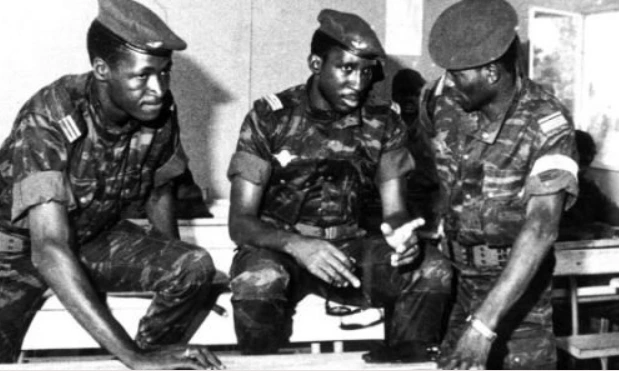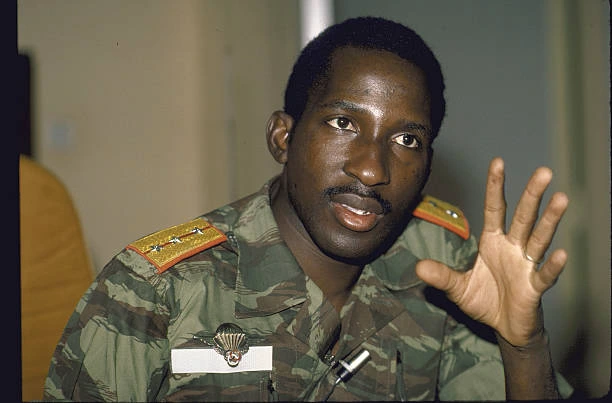 Thomas Sankara was an upright man,when he assumed the position of head of state of Burkina Faso,he made sure he declared his assets,he was known to have a car,few bicycles and being a lover of music,he owns large number of guitars,he personally changed the name of Burkina Faso from Upper Volta,he was also the one that personally composed the national anthem of Burkina Faso,during his time,he was one of the poorest president in the world who is not interested in stealing from the public coffers,after he assumed power,he had over thirty government officials tried,lots of money were recovered and he invested heavily in cereal,before one could blink an eye,Burkina Faso was no longer a poor nation,other nations tried to lend money to Burkina Faso but Sankara vehemently refused as he famously believed those loans are always attached with a string,he said at the time "I can't borrow money from you,then you tell me how to lead my people tomorrow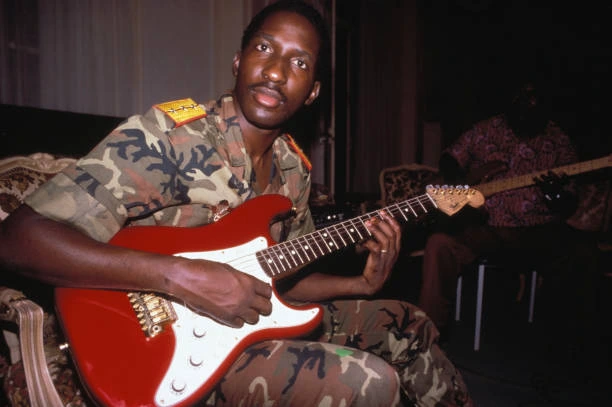 Sankara was a lover of music..
Back to the story,Sankara and Blaise met in Morocco and they both struck something that seemed like an unbreakable bond that was eventually broken by Blaise Compaore, when Sankara assumed power as head of state,he made Blaise his second in command,just to tell you how Sankara loved Compaore, there is a saying that when you want to kill an African,use his brother,this proved to be true in the case of Blaise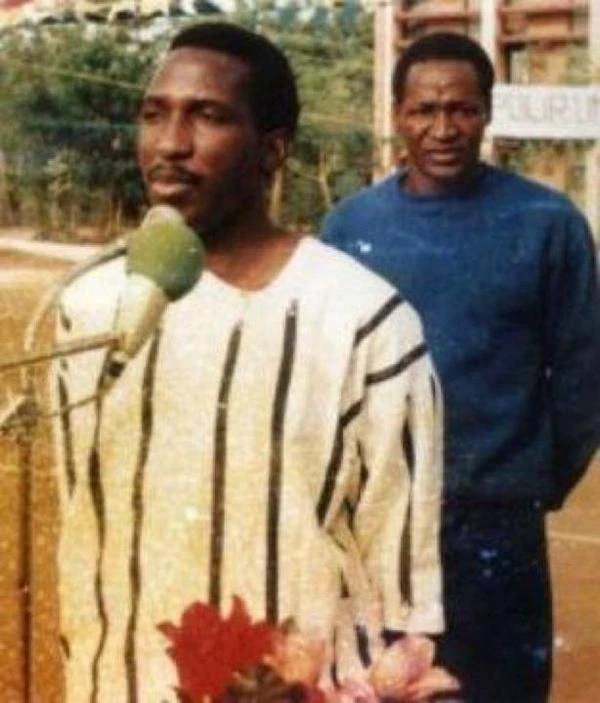 Sankara and Blaise
On the day of Sankara's death,he was holding a meeting with about 12 other people when armed bandits stormed the place of meeting,they killed the two personal bodyguards that were with Sankara on that day,as if to prevent further bloodshed.
Sankara asked everybody to move aside,that he is the one they want,with arms raised,Sankara went outside and immediately the armed men saw him,they riddled him with bullets from his head to toe,after killing him.
They hurriedly buried him in an unmarked grave and his best friend took over,although his best friend denied any involvement in the coup at the initial stage as he said that he was home and feeling very sick,but all evidence points to his involvement in the coup from the beginning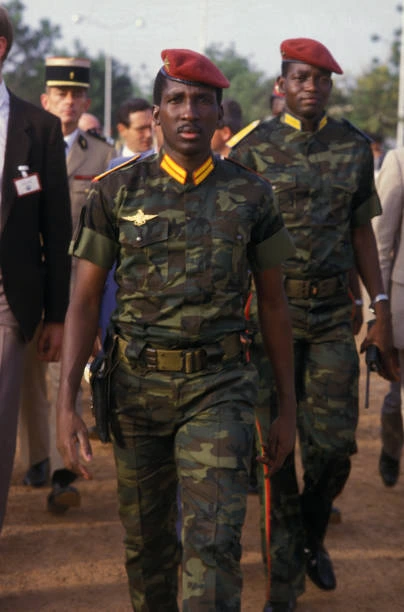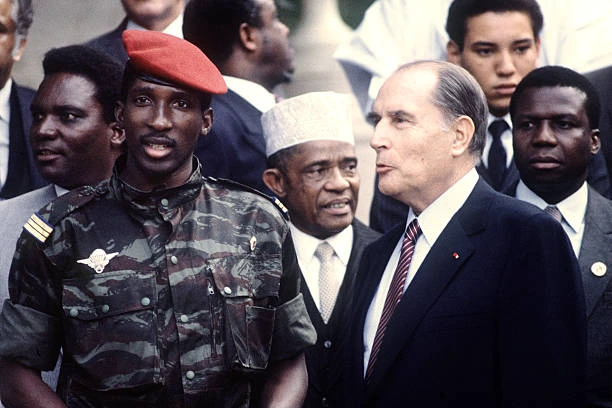 Few days later after he assumed power while addressing the nation,he said the coup was necessary because Sankara jeopardized relations with foreign counterparts France and Ivory coast,he also accused Sankara of plotting to assassinate political opponents,Blaise Compaore went ahead to rule the people of Burkina Faso for 27 years before the spirit of Sankara rose to haunt him.
He was preparing to extend his tenure by another five years when a massive protest erupted in the country,he fled to Ivory coast as he was lucky to escape with his life,when he was in office,he denied the family of Sankara the permission to exhume the body of their son,so as to be buried properly,but after he left office,their wish was granted as Sankara was laid in his final resting place,in his tombstone read
"Mummy Sankara,do not cry,we are all Sankaras"