GENERAL
Checkout This Throwback Story Of How Jerry Rawlings Executed Corrupt Ghana Officials In His Reign
Checkout This Throwback Story Of How Jerry Rawlings Executed Corrupt Ghana Officials In His Reign, former president of Ghana Jerry Rawlings have passed on as a result of COVID-19 complications, many people might have heard the name Jerry Rawlings.
But they may not know why he is popular not just in Ghana but in the whole of Africa,read on to know why,but before then remember to click on the follow button icon at the top of this page
As an African,you must have heard that there was a time in Ghana that corrupt officials were gathered together and executed,it was later referred to as The Great Purge,the man behind this great purge is no other person than Jerry Rawlings,today I will be shedding more light on why the people of Ghana respect him so much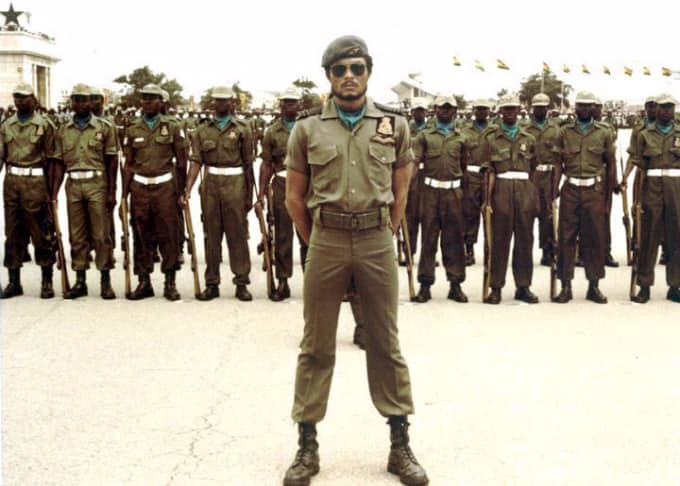 Jerry Rawlings and his troops
It all began on 15th May 1979,a relatively young Jerry Rawlings led other young soldiers to overthrow the military government of FK Akuffo,as normal with all coups,whenever there is an overthrow of government the new military ruler will address the nation on why they deemed it fit to overthrow the government, the reason given by Rawlings was that the government of the day is corrupt hence he has come to rid the country of the corrupt element, as an officer who have held public offices in the past,the best option for you was to run into exile,because Jerry Rawlings meant business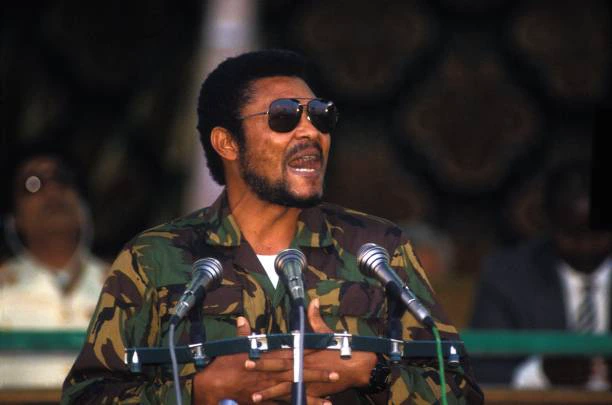 Few months into the reign of JJ Rawlings as he is fondly called by friends,he formed the Operation house cleaning exercise which is aimed at purging the country of corrupt elements,according to JJ Rawlings, Public office holders do not concern themselves about the welfare of Ghanaians after they assume office,they do as they pleases,they fill their coffers at the expense of the public that they are meant to serve
Three months was all Rawlings needed to perfect his plans,within the next 90 days,Rawlings executed 8 senior military officials including three former head of states named Ignatius Acheampong, Akwassi Affrifa and his predecessor FK Akuffo.
Initially Jerry had the plans to just rid the country of corrupt elements and pass over power to a democratically elected government of Hilla Limann,but after the government assumed power, the trend of corruption continued, Jerry Rawlings was forced to come back a second time to take over power in 1981 in what was popularly tagged The second coming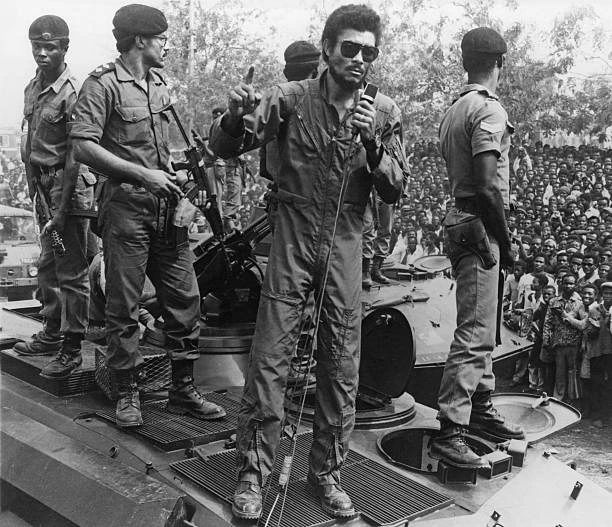 Upon his return,Jerry wasted no time as he blasted the government of Limann,he publicly addressed them as a Pack of criminals who bled Ghana to the bone,addressing the public he vowed to restructure Ghana.
In his words"I want to restructure and organize this country in such a way that nothing can be done by either God or the devil without seeking the consent and authority of the people",the second coming of Rawlings proved even more devastating and fearful,crimes in Ghana was at an all time high,smuggling became a norm,from Soldiers to Market Women,From Police men to Civil servants,the entire system was corrupt,hence Rawlings vowed to Instill the morals previously held by Ghana at all levels