There had been an argument between the celebrity couples who recently celebrated their one year marriage anniversary just last week on Twitter.
The argument which was caused by a post made by Simi who tweeted that gbegiri is disgusting. Though it was her own opinion as regards the widely loved soup in the SouthWest but it had a lot of people expressing their surprise at her statement.
Adekunle Gold then came online to see the post and the reactions asked his wife to delete the post but Simi who seem not to be fine with Adekunle's request refused to do so.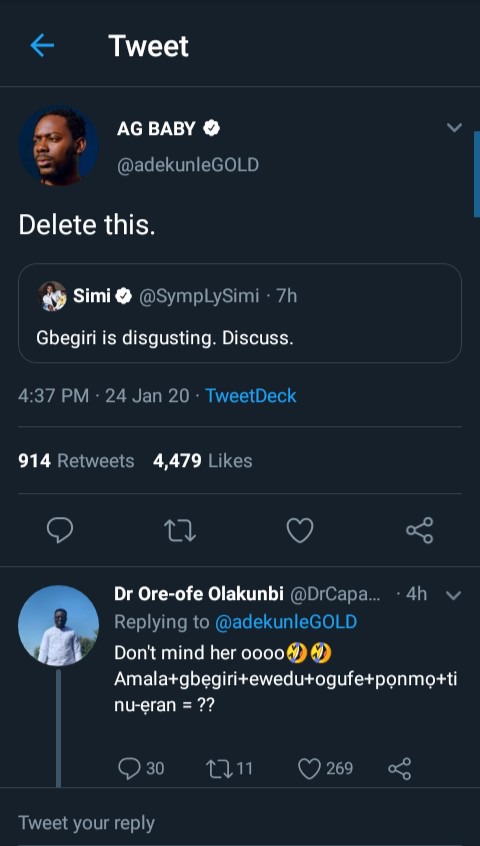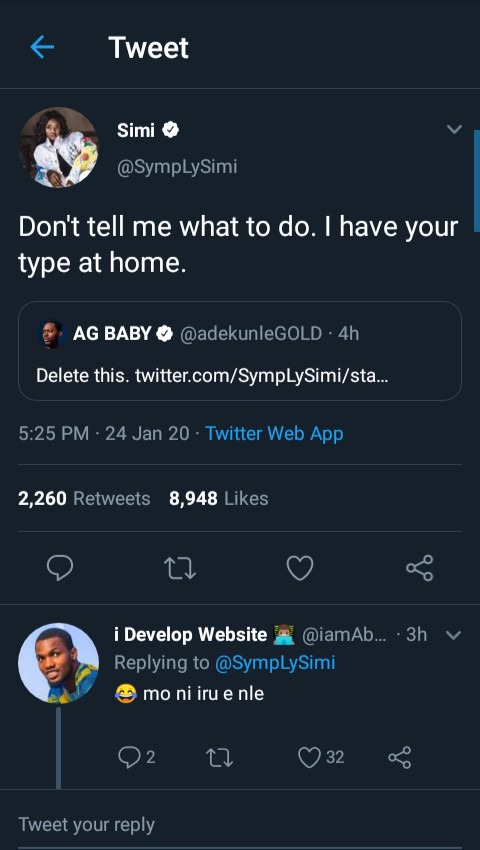 The argument though was received by their fans as a joke. It even made some of their fans admire their marriage the more. The last statement of Simi made people laugh harder as the meaning in Yoruba is used to tease someone.
Their love and marriage is just so admirable.

Upload Your Song